Independent arbitrator,
specialised in commercial and investment arbitration.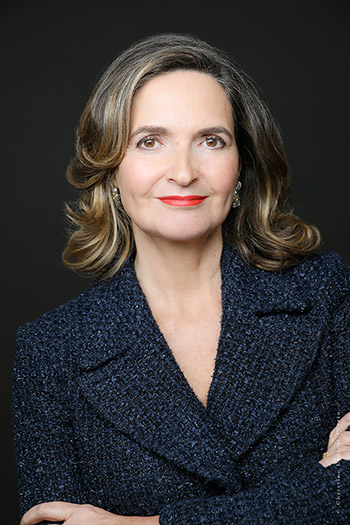 Núñez-Lagos Arbitration is a boutique law firm founded by Carmen Núñez-Lagos, independent arbitrator and counsel, and specialized in commercial and investment arbitration.
After three decades of extensive experience as both counsel and arbitrator in international disputes, Carmen Núñez-Lagos has decided to orient her practice to serving mainly as an independent international arbitrator. 
She founded Núñez-Lagos Arbitration, a boutique of independent and professional arbitrator, dedicated to handle cases which span a variety of sectors and arbitral institutions, from its offices located in Paris.
Núñez-Lagos Arbitration handles investment and commercial arbitrations linked with projects in Latin America, Africa and the Middle East, and focuses on the energy, construction and engineering sectors.  It also treats cases involving legal disputes in the field of sport within the Court of Arbitration for Sport (CAS) in Lausanne.
Núñez-Lagos Arbitration works in collaboration with Ana Carolina Simões e Silva, a French qualified and Brazilian independent lawyer established in Brazil, particularly in cases related to South America.  Carmen and Ana Carolina have been working together for five years and now continue to collaborate within Núñez-Lagos Arbitration.
Chambers Global 2020
Ranked in Chambers Global 2020, Chambers Europe 2020 and Best Lawyers 2021
Chambers Global 2019
"Clients say that Carmen "combines a very practical approach with high technical knowledge."
Chambers France 2018
"Carmen is lauded by sources as 'very wise and pragmatic, taking the lead in the proceedings with due care and efficiency'."
Legal 500 Paris 2018
"The 'pragmatic' Carmen NúñezLagos has 'excellent knowledge and interpersonal skills."
Chambers Global 2017
"She has an excellent command of the law and the facts." Further impressed sources state: "She turned complicated legal issues into plain language so that people could quickly grasp what actions needed to be taken. Built a rapport with the clients extraordinary well. Spot-on identifying the challenges and weaknesses."
Chambers Global 2016
"Carmen Núñez-Lagos is well respected by peers in the French market and praised by clients", who describe her as "an expert who knows her area perfectly. She is very accessible and always tries to simplify matters."
Global Arbitration 2012
"She is an excellent arbitrator and an inspired advocate." "Without a doubt, Carmen's intellectual creativity has made a considerable imprint on arbitral jurisprudence".